Sherrie Yuschak, RVT, VTS (Behavior), CPDT-KA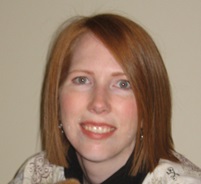 Certification
Education
AAS in Veterinary Technology, 1997, Morehead State University, Morehead, Kentucky
Current Professional Activities
2013-Present: Chair, CE Committee, Society of Veterinary Behavior Technicians
2012-Present: Owner-Operator, Better Behavior Solutions, LLC
2012-Present: Members, Pet Professional Guild
2012-Present: Member, North Carolina Association of Veterinary Technicians
2012-Present: Member, Humane Society Veterinary Medical Association
2012-Present: Licensed Presenter, Dogs and Storks and Dogs and Babies Connection
2012-Present: Clinical Behavioral Technician, NC State University
2011-Present: President, Society of Veterinary Behavior Technicians
2011-Present: Member, Examination Committee, Academy of Veterinary Behavior Technicians
2010-Present: Member, North American Veterinary Technician Association
2009-Present: Boards Moderator, Behavior, VSPN
2006-Present: Team Member, National Disaster Animal Response Team, HSUS
Professional Memberships
2012-Present: Member, Pet Professional Guild
2012-Present: Member, North Carolina Association of Veterinary Technicians
2012-Present: Member, Humane Society Veterinary Medical Association
2010-Present: Member, North American Veterinary Technician Association
Past Professional Activities
11 years: Member, Ohio Association of Veterinary Technicians
11 years: Registered Veterinary Technician, Avery Animal Hospital, Hilliard, Ohio
5 years: Instructor, Canine 101, Puppy Preschool and Puppy Kindergarten, Avery Animal Hospital
5 years: Instructor, Dog Talk Training, LLC, Columbus, Ohio
3 years: Chair, Public Relations, Society of Veterinary Behavior Technicians
2 years: Instructor, Feline 101, Kitten Kindergarten, Avery Animal Hospital
2 years: Member at Large, Society of Veterinary Behavior Technicians
Marital Status
Happily married for 18 years to a wonderful husband who loves our pets as much as I do!
Children
None for me, thanks! But I do enjoy working with children and their pets.
Pets
2 rescued, retired racing greyhounds (Dezi and Chula)
1 cat whom I adopted 18yrs ago as a kitten from a thoroughbred farm where I worked in Kentucky (Mitty)
Rats (2 babies I hope to receive in July)
Guinea Fowl who are always entertaining
Hobbies
Horseback riding, hiking, guinea watching, gardening, sewing greyhound collars, and clothes
Favorite Quote
"Strive to be the kind of person your dog thinks you are."
What I like most about VIN/VSPN
That it promotes the importance of veterinary support staff and provides a venue to share ideas, network and gain continuing education.