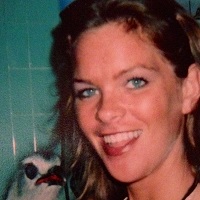 Michelle LaBelle Lake, AA, CVT, VTS (ECC)
Board Certification
AA, CVT (Certified in MN since 1998)
VTS (ECC), Certification since 2006)
Education
Minnesota Department of Natural Resources: Wildlife Rehabilitation Permit Program since 2000
Medical Institute of MN (Argosy University), graduated 1998
AVMA and United States Department of Homeland Security Disaster Response Teams, VMAT and NVRT. 2003-2012
Academy of Veterinary Emergency and Critical Care Technicians since 2006 (AVECCT)
Equissage; Animal Massage Therapy Program (Equine and Canine)
Current Professional Activities
Founder and Operator of the Wildlife Intensive & Critical Care Unit (WICCU)
Currently Employed at the Animal Emergency and Referral Center of Minnesota
Position held on the Wildlife Rehabilitator Advisory Council for the state of Minnesota
Relief veterinary technician for a variety of veterinary hospitals
Lecturing on a variety of topics; wildlife care and medicine, emergency medicine and communication skills for clients and staff.
Past Professional Activities
Veterinary Technician at the Wildlife Rehabilitation Center of Minnesota 1998-1999
Veterinary Technician Intern at Disney's Animal Kingdom, July 1999-Dec 1000
Veterinary Technician at Winter Park Veterinary Hospital, Florida Jan 2000-March 2001
Veterinary Technician at the Animal Emergency Clinic (now Animal Emergency and Referral Center of MN). May 2001- present. Variety of position held, including: Veterinary technician trainer, Internship coordinator, laboratory coordinator and advanced into veterinary technician coordinator within the management team.
Founded the Wildlife Intensive and Critical Care Unit (WICCU) in 2011. In August of 2014 the US government granted the 501c3 status and it became an official 501c3 not for profit organization. I now devote most of my time to working on critical wildlife cases.
Marital Status
Pets
Three dogs, three cats (ones a foster needing a home), one ring necked dove.
Hobbies
Reading, journaling, dance, yoga, being at the gym, anything outdoors, and most recently I started working at a plant nursery.
What I like Most About VSPN
The ability to obtain education from such talented individuals
When I am researching a topic, I can always find information that is beneficial.
I love the fact it is so convenient to get continuing education without having to travel all the time.
The quality of the material is up to date and when the programs are offered, there are a great variety of subjects to choose from.
The staff at VSPN is so kind and helpful with training. Any questions I may have are always answered in an efficient manner.