Kenichiro Yagi, MS, RVT, VTS (ECC, SAIM)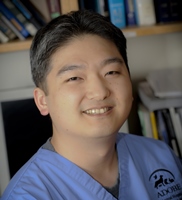 Certification
Education
MS in Biomedical Sciences with emphasis in Veterinary Medicine and Surgery (Expected 2015)
Unfinished VMD degree; University of Pennsylvania, 2000-2001
BS in Animal Science; University of California at Davis, 1999
Current Professional Activities
ECC Trainer for PetED Veterinary Education and Training Resources
ICU Manager and Blood Bank Manager at Adobe Animal Hospital
Part-time Faculty for the Veterinary Technology program at Foothill College, CA
Academy of Internal Medicine Veterinary Technicians Member (SAIM) since 2013
Academy of Veterinary Emergency and Critical Care Technicians Member since 2011
*Elected Treasurer 2014
*Nursing Standards Committee Co-chair
*Exam Committee Member
Certified in California since 2008; Member of CaRVTA since 2008
NAVTA member since 2008
*State Representative Committee Chair (2014-Present)
Veterinary Emergency and Critical Care Society member since 2008
*Elected Recording Secretary (2014-Present)
Marital Status
Children
Pets
Hobbies
Experiencing different aspects of Veterinary Medicine
Computers and gadgets
Favorite Quote...
"Our greatest glory is not in never failing, but in rising up every time we fail." Ralph Waldo Emerson
What I like Most About VSPN
VSPN is what it is because of the people in it. Individuals with passion for veterinary medicine seeking better knowledge, sharing this knowledge, and coming together to advance the field. How much better can it get!