Mark Sharpless, MBA, JM, CMAR, RVT, VTS-Lab Animal Medicine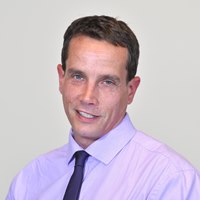 Certification
VTS-Lab Animal Medicine
Registered Veterinary Technician
Registered Laboratory Animal Technologist
Certified Manager of Animal Resources
Certified Professional IACUC Administrator
Education
Currently enrolled in the Juris Master program at Emory University, Atlanta, Georgia
BBA-Veterinary Technology Management; The State University of New York-Delhi; 2010
AAS-Animal Health Technology; Median School of Allied Health Careers, Pittsburgh PA; 1985
Current Professional Activities
Operations Manager for Yerkes National Primate Research Center - Lawrenceville Field Station
Member of Emory University IACUC
Member of The Laboratory Animal Management Association.
Past Professional Activities
Operations Manager - Hahnemann University and the Women's Medical College of PA- 8 years
Research Technician - Pocono Rabbit Farm and Laboratory for 8 years
Veterinary Technician at various private clinics over the years.
Awards
Emory University Award of Distinction 2001
Special Interest
My interests include animal care and welfare, technician training and professional development, and facility management.
Memberships
National member of the American Association for Laboratory Animal Science
Member of SouthEastern Branch of the American Association for Laboratory Animal Science
Member of National Association of Veterinary Technicians in America
Member of Georgia Veterinary Technician and Assistant Association
Member of Public Responsibility in Medicine and Research
Relationships
I live with my 3 pit bull retriever mixes, Homer, Haley and 3-legged Brady. We share the place with a pot bellied pig named Elley and a black cat named Angus.
Hobbies
When I am not working or studying I enjoy hanging out at the lake and boating. I also enjoy photography.
What I like Most About VSPN
I like that VSPN provides an easy opportunity for veterinary professionals to communicate about a variety of topics. There is generally someone out there that can provide you with the information or a place to locate it.