Ann Wortinger BIS, LVT, VTS (ECC, SAIM, Nutrition)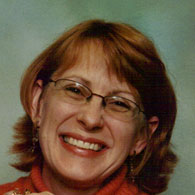 Licensure/Registration/Certification
In 2013 I received my VTS in Nutrition.
In 2008 I received my VTS in Small Animal Internal Medicine.
In 2000 I received my VTS in Emergency Critical Care
I attended Michigan State University, and received my LVT in 1983.
Education
Bachelor's in Interdisciplinary Studies at Wayne State University 2008
Current Professional Activities
Executive Board AVNT; currently serving as president in 2016
Hospital Administrator at Animal Cancer and Imaging Center in Canton, MI
Past Professional Activities
Over the past decade I have served as Vice-President, Treasurer, President-elect, President and Past-President for the Michigan Association of Veterinary Technicians.
Organizing Committee for VTS (Internal Medicine) and Nutrition
I have served on the Exam Committee for AVECCT and AIMVT.
I have also served as Small Animal Director at Large for AIMVT.
I was the Exam Chairperson for AIMVT for 4 years.
Application Chair for AVNT
Active speaker and writer
Marital Status/Family
Married to Todd for almost 30 years, 2 kids- Scott and Bill
Pets
4 cats, Lily, Rose, Poppy and Dusty
11 chickens (most un-named)
Hobbies
Gardening: I am an Advanced Certified Master Gardener (since 2004)
Crocheting: I've always got a project underway
Reading: just about anything, but prefer romance!
Favorite Quotes or Favorite Books
When we're at the farm, I tell the students that they are "Smarter than a sheep."
My favorite author is Nora Roberts, and I have just about all of her books, but I love stories about veterinary medicine, and just read "No dogs in heaven" by Robert T. Sharp DVM.
What I like Most About VSPN
The opportunity to get different view points and information from such a wide variety of people.