Philip Seibert, BS, CVT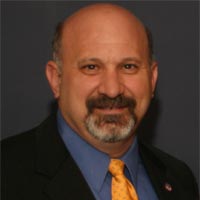 Education: BS, CVT

Current Professional Activities:
Full-time consultant to the profession on practice management issues w/ particular emphasis on regulatory affairs
VIN Consultant on Practice Management and Hospital Safety
VSPN Moderator for Safety and Ethics/Regulatory message boards folders
Contributing author for Clinical Textbook for Veterinary Technicians (6th, 7th and 8th editions)
Contributing author for Five Minute Veterinary Practice Management Consult (2nd edition)
Author of The Complete Veterinary Practice Regulatory Compliance Manual (currently in 6th Edition)
Author of the AAHA BeSafe hospital safety manuals and videos (currently in 2nd edition)
Frequent author for numerous professional journals and speaker at national meetings


Past Professional Activities:
Former AAHA Practice Consultant (hospital evaluator)
Marital Status: Married to Christy
Children: 1 grown son, Andrew
Hobbies: Woodworking; Scouting
Pets: Lots
Dogs, birds, cats, goats, chickens, etc. As usual, most of our family's pets are rescue animals with various "personality quirks"!

Favorite Quote:
You can teach someone to say nice things, but you can't teach someone to BE nice!

What I like Most About VIN and VSPN:
Instant access to the profession; the ability to pose questions and get answers fast. It is no longer necessary to repeat the mistakes of others when I can learn what they have learned already.
Philip J. Seibert, Jr., CVT
SafetyVet www.safetyvet.com
1550 Athens Rd
Calhoun, TN 37309
Phone: (423) 336-1925
FAX: (423) 336-6047
Email: Phil@safetyvet.com