Brenda K. Feller, RVT, CVT, VTS (Anesthesia)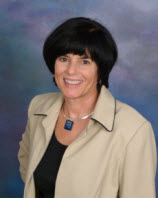 Licensure
CVT (Illinois & Florida)
RVT (Indiana)
VTS (Anesthesia) in 2008
Previously licensed in Michigan

Education
Graduate of Michigan State University's Animal Technology Program 1976
Current Professional Activities
CVT in the surgery department of Animal Specialty Hospital of Florida in Naples, Florida
VSPN message board moderator; co-instructor for anesthesia courses and the professionalism course
AVTA (Academy of Veterinary Technician Anesthetists) member
IVAPM (International Academy of Pain Management) member
VECCS (Veterinary Emergency Critical Care Society) member
NAVTA member
FVTA member
Published article in Veterinary Technician (Sept. 2007) "How to Make the Most of Continuing Education, co-authored with Charlotte Waack.
Past Professional Activities
2010 CE Educator of the Year at Western Veterinary Conference
Retired from the surgery department of Indiana Veterinary Specialists after 6 years in 2009. While working there I had the opportunity to be the Project Administrator for two independent drug trials.
Volunteered at a spay/neuter clinic and a local shelter for over 15 years and served on their Board of Directors
Published in the IVAPM and IVTA Newsletter
Visit nursing homes with my dog
Narrated at the Indiana State Fair during spay/neuter demonstrations
Marital Status
I have been married to my husband Doug for over 3 decades and have 3 grown (yikes!) children and one son-in-law
Pets
We live with 2 terrier mix dogs, Herriot and Maggie. Herriot came from the Humane Society as a puppy. She has her Canine Good Citizen which enables us to visit classrooms and nursing homes together. Maggie came into our life via my former clinic complete with a broken pelvis. As my husband likes to say, "The owners couldn't afford the surgery so Brenda did."
Hobbies
I enjoy reading factual non-fiction books and anything to do with veterinary medicine, going to CE, exercising and traveling.
Adjusting to the 'retired' lifestyle in Florida
Favorite Quote
I have many favorite quotes, here is but one of them:
"A woman is like a tea bag- you never know how strong she is until she gets in hot water." Eleanor Roosevelt.
I like this quote because I tend to see a problem and tackle it head on. I always told my children to never make a decision based on fear of the unknown and I try to live that way.
The Veterinary Profession
One of the facets of veterinary medicine that I love is that you constantly grow, learning is a life long experience. It has been a joy to see how veterinary medicine has changed over the years.
What I like Most About VSPN
I have been involved with VSPN for over a decade. I love the networking and being able to learn from experts in the field. Learning is my passion and VSPN is there to stimulate me every day.