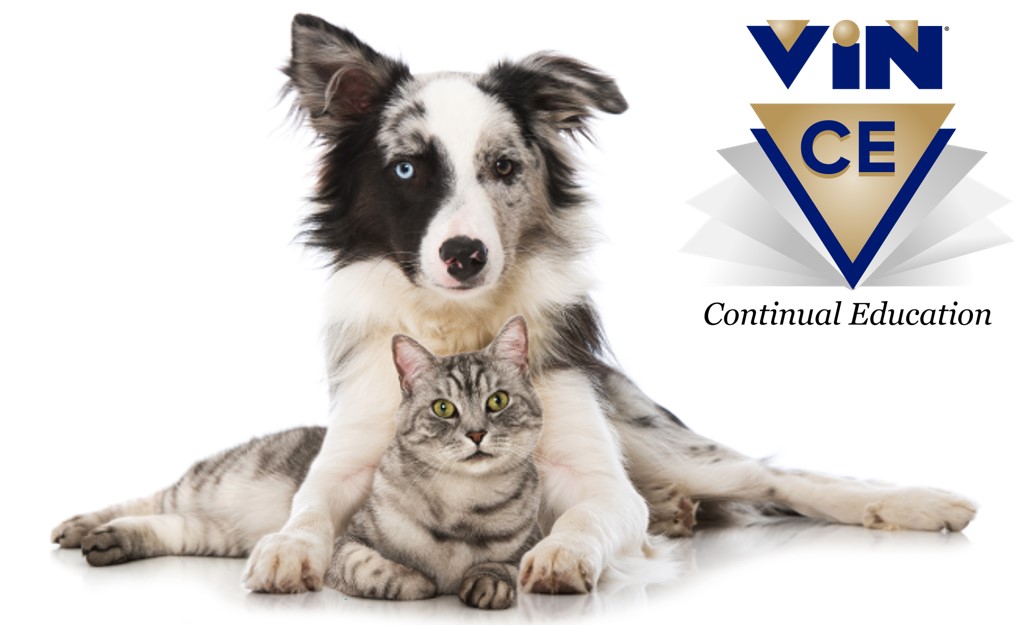 ALTM106-0119: Integrative Neurology with Botanical Medicines
The lectures for this course will be presented in an audio format using a webinar platform.
Enrollment is closed.
Presenters:
Steve Marsden, DVM, ND, MSOM, Grad Dip Vet Acup, Grad Dip VCHM, Dipl.AC, Dipl.CH, CVA, AHG
Barbara Fougere, BSc, BVMS (Hons), MODT BHSc (CMed), MHSc (Herb Med), Grad Dip Vet Acup, Grad Dip VCHM, Grad Dip VWHM, CVA (IVAS), CVBM, CVCP, CMAVA, NHAA
Course Open:
January 3-February 3, 2019
Real Time Sessions (RTS):
Thursdays, January 10, 17 and 24, 2019; 9:00-11:00 pm ET (USA)
Course RTS Times in Your Area:
World Clock Converter
Level and Prerequisites:
This
advanced
level course will be open to veterinarians actively interested in botanical approaches to challenging cases in neurology. This course assumes you have had training in botanical medicine.
VIN CE Course:
Open to veterinarians.
This course is approved by RACE for veterinarians. (RACE 22-35501)
Course Information:
Synapse with two botanical medicine educators, Dr. Steve Marsden and Dr. Barbara Fougere, and fire up your neurons with this new course. Find out about novel and interesting ways of using botanical medicine for managing and even resolving complex and challenging cases in neurology. This short course focuses on specific clinical conditions that can be challenging utilizing Chinese medicine formulas as well as Western herbal medicine. We cover how the herbs work, formulas and herb choices along with and case examples to show you how you can safely integrate botanicals into your protocols. Some acupuncture and diet specific tips and other approaches will also be provided.
Week 1
(Real Time Session January 10, 2019):
Neurology and Chinese Medicine
Presenter:
Dr. Steve Marsden
Format:
Audio
Objectives:
Upon completion of this session, the participant should be able to
Name the main plant in the Chinese materia medica used to address CNS inflammation.
Prescribe a rapidly effective and usually curative treatment for sterile meningitis in dogs.
Prescribe a rapidly effective and usually curative treatment for most cases of idiopathic vestibular disorder in dogs.
Understand the common mechanism by which both formulas are viewed to work in the Chinese medical model.
Outline the Chinese medical model underpinning effective treatment approaches for disc disease in dogs.
Explain how treatments based on this model work from a biomedical perspective, and explore the crossover between Chinese and biomedical thinking.
Detail the specific indications of the four main Chinese herbal formulas for disc disease in dogs.
Prescribe supportive care appropriate to each of the formulas, including advice on acupuncture, chiropractic, and dietary treatments.
Week 2
(Real Time Session January 17, 2019):
Integrative Approaches to Disc Disease and Degenerative Myelopathy
Presenters:
Dr. Steve Marsden and Dr. Barbara Fougere
Format:
Audio
Objectives:
Upon completion of this session, the participant should be able to
Review Degenerative Myelopathy as a model for Amyotrophic lateral sclerosis in people.
Consider the evidence base and potential options in the management of degenerative myelopathy.
Prescribe a few readily available herbal treatments that can significantly delay progression of degenerative myelopathy in dogs.
Prescribe supportive treatments considered essential for slowing the progression of disease, including acupuncture, chiropractic and dietary therapy.
Week 3
(Real Time Session January 24, 2019):
Botanical and Integrative Approaches to Seizures and Refractory Seizures
Presenter:
Dr. Barbara Fougere
Format:
Audio
Objectives:
Upon completion of this session, the participant should be able to
Consider the evidence base and situations for inclusion of herbs in the management of epilepsy.
Consider potential herb drug interactions and avoid epileptogenic herbs.
Consider the evidence base and options in the management of refractory epilepsy.
Successful completion (scoring 80% or better) on the end-of-course test is required to earn a certificate of completion for the course.
To learn more about the requirements for earning a CE certificate, please refer to
Receiving Your CE Credit and Course Completion Certificate
.
Course Materials:
Course materials will be available in the course library prior to each Real Time Session.
Required Textbook(s): There is no required textbook for this course.
About the Presenters:
Steven Marsden
received his doctorate in veterinary medicine from the Western College of Veterinary Medicine in Canada in 1988. He has since lectured worldwide for a multitude of veterinary colleges, associations and conferences on integrative medicine for animals. He is the junior founding partner of CIVT, which offers distance learning programs in integrative medicine to veterinarians. Dr. Marsden has written or contributed to several veterinary reference texts, including:
Elsevier's Manual of Natural Veterinary Medicine
Elsevier's Textbook of Veterinary Herbal Medicine
Veterinary Clinics of North America
Wiley-Blackwell's Pain Management in Veterinary Practice
Essential Guide to Chinese Herbal Formulas, published by CIVT
In 2009, Dr. Marsden was selected as the Canadian Small Animal Veterinarian of the Year; and in 2014 was selected as teacher of the year by the American Holistic Veterinary Medical Association. He is an Emeritus director of the National University of Natural Medicine in Portland, Oregon, and was one of the first people in North America to be awarded a Master's of Science Degree in Oriental Medicine. Dr. Marsden is board certified in the fields of human naturopathic medicine, acupuncture, and Chinese herbal medicine, and divides his time between the treatment of people and animals in his Edmonton, Alberta, Canada.
Barbara Fougere
graduated from Murdoch Veterinary School in 1986. She also completed a Bachelors in Complementary Medicine (two legged) and a Master's Health Science in Herbal Medicine and is also a qualified human herbalist and a member of the Naturopaths and Herbalists Association of Australia. She is a founder of the College of Integrative Veterinary Therapies and teaches on the 3 government accredited post graduate degrees in veterinary acupuncture, Chinese and Western herbal medicine. She is a co-editor of the text Veterinary Herbal Medicine and co-author of Integrating Complementary Medicine into Veterinary Practice. She is the current Chair of the American College of Veterinary Botanical Medicine, Board member of VBMA, and a Past President and current International Education Committee member of IVAS. She brings over 30 years of experience to her integrative veterinary practice in Sydney.
Total CE Credit:
6
Tuition:
Member $138 ($124 early bird special if enrolled by December 27, 2018)
Non-Member $231 ($208 early bird special if enrolled by December 27, 2018)
Prices are listed in US dollars. *To ensure participants are ready and prepared for classes, enrollment will close on January 10, 2019 at 5 pm ET (USA) or when the maximum number of participants is reached. *For more information on how online CE works, see the
Participant Resource Center
.
To Enroll:
Enrollment is closed.
Enrollment qualifications: VIN CE courses are open to VIN member and non-member veterinarians. Veterinarians enrolling in a VSPN CE course must be a VIN member. Veterinary support staff must be a VSPN member to enroll in a VSPN CE or a VIN CE course open to VSPN member enrollment.
Each enrollee must be able to receive emails from @vspn.org and @vin.com addresses. Email is our major form of communication with participants; personal emails are highly recommended rather than clinic/hospital email addresses.
Each person is individually responsible for his/her own registration. To ensure that all information received is secure and correct, please do not enroll for a course on behalf of another individual.
For further assistance call 800-846-0028 ext. 797 or email CEonVIN@vin.com. Please include the course title, your full name, and contact information in your correspondence.
"This program (22-35501) is approved by the AAVSB RACE to offer a total of 6 CE Credits, with a maximum of 6 CE Credits being available to any individual veterinarian. This RACE approval is for the subject matter categories of: Medical, using the delivery method of Interactive-Distance: (Web-based, Teleconference or Audio-Conference). This approval is valid in jurisdictions which recognize AAVSB RACE; however, participants are responsible for ascertaining each board's CE requirements."
Course withdrawal and refund policy:
A complete refund of the paid course price will be issued when your withdrawal request is received prior to the listed start date of the course. If you wish to withdraw after the start date please contact the VIN office 800-846-0028 ext. 797 to discuss eligibility for a pro-rated refund. *For more information on VIN's upcoming CE courses, check the
VIN Course Catalog
. Katherine James, DVM, PhD, DACVIM (SAIM)
VIN Education Director VIN CE Services:
CEonVIN@vin.com
800-846-0028 or 530-756-4881; ext. 797
or direct line to VIN/VSPN from the United Kingdom: 01 45 222 6154
or direct line to VIN/VSPN from Australia: 02 6145 2357
---
800.700.4636 | CEonVIN@vin.com | 530.756.4881 | Fax: 530.756.6035
777 West Covell Blvd, Davis, CA 95616
Copyright 2002, Veterinary Information Network, Inc.